The Auteur Theory in Comics: A Beyond Half-Assed Series of Ruminations
Thursday, August 19, 2010
First off, if you're in Montreal, don't forget your plans for tonight.
Second, intervening events have prevented me from being able to write the review of Alan Moore's The Courtyard I promised would start up the CCCBC today. But I will get it up soon!
In the meantime, let me resurrect a post I almost wrote last February. (You have been spared about a dozen almost-posts this year alone.) I don't remember what I had originally planned to say exactly (my surviving notes are sketchy), but mostly I just wanted to link to this really amazing, lengthy interview with screenwriter Lem Dobbs, which offers a stiff dose of Auteur-Theory polemics. (I'm not actually that big of a fan of Dobbs's actual films—at least those that I have seen—but this is great stuff.) Eventually this will all work around to a discussion of comics, I swear.
Here's a sample: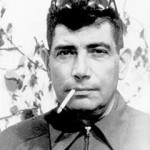 The Auteur Theory is clearly the most practical and, as you say, self-evident way of looking at or "reading" movies, and it's mind-boggling after all these years to still have to listen to screenwriters rail against it without the least notion of what they're talking about. It's so funny/sad their undying belief that only an Ingmar Bergman can possibly be an auteur because he "writes and directs his own scripts." "No one ever made a good movie from a bad script" is their other favorite cliché — now and forever blind to the power and the glory of Sam Fuller, Edgar Ulmer, Douglas Sirk, and countless sows' ears made into silk purses by distinctive, individualistic directors, including many movies that have no script at all except — in Writers Guild parlance — "as represented on the screen."

My favorite movie, THE GREAT ESCAPE, good luck finding a physical copy of a screenplay that resembles the finished film, cobbled together as it was with spit and chewing gum — by the director, working with various writers — day by day, moment to moment in the tumultuous making.
The interview is pretty much just a seemingly endless stream of entertaining invective, and a lot of fun to argue with. Somehow I planned to try to tie the auteur theory stuff back into comic books, and I'm sure my six-months-lost idea about how to do it was mind-boggling. But in lieu of the history-changing paradigm shift that would have been initiated, I am instead left with a few ham-handed questions:
1. Is the auteur theory of any use in discussing comics? Among aficionados, of course, it is widely held that comics created by a single artist (Crumb, Schulz, Herriman, etc—obvious auteurs) are superior to almost all comics created via collaboration, aside from a handful of prominent exceptions. Ivan Brunetti memorably made the case for discussed this idea in Gary Groth's interview with him in The Comics Journal 264. (The section of the interview in which they discussed the issue is not included in the excerpt at that link, unfortunately.) [UPDATE: Actually, upon double-checking the original issue, it turns out that I misremembered Brunetti's opinion on this issue as much stronger and less nuanced than it actually was. There's a lot there worth quoting, too much to insert into an editorial update, but see his comment below for more. In fact, re-reading his interview now, I'm actually kind of embarrassed how much of my own thinking on the collaboration issue seems to be an unconscious ripoff of his, though I didn't really express it very well today.]
But is this idea true? In my reading experience, it in fact is usually true, though some of my very favorite comics (e.g. Kurtzman's MAD) don't fit the profile. And that seems like a pretty big exception to make.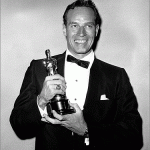 2. On the other hand, the auteur theory in film isn't quite as simple as is commonly understood. In auteurist critic Robin Wood's monograph on Rio Bravo, he writes:
[We] live in the lingering aftermath of romanticism, the notion of 'personal' art produced by some 'genius' out of his own private cerebrations. The richest periods of art have always been the communal ones, in whatever culture, whatever period. … [Howard Hawks] used existing forms and genres and idioms, he welcomed and worked with collaborators without feeling any qualms about 'stealing', about 'originality', about repeating himself (or others), and his name is on a body of work of quite exceptional richness, individuality and integrity. I see no contradiction in these statements, though I would certainly acknowledge important differences between writing King Lear or composing Le nozze de Figaro (in private) and filming Rio Bravo with actors and technicians on a set.
And thumbnailing stick-figure pages for an American Splendor story that an artist will ultimately draw?
There are other complications as well, because as Dobbs proposes in the aforelinked interview, the auteur isn't always who you think it is, anyway:
I have elsewhere made the case for Charlton Heston — i.e., the Movie Star — as occasional or quasi-auteur. It's a question of who has the power to shape the movie to his will. And the camera. Because the visual, the image, will always predominate. The writer may indicate or suggest ways of seeing, but he is not the final arbiter, even of his own credits. German Expressionism, Soviet montage — these "theories" may have helped make Alfred Hitchcock, but it's Alfred Hitchcock who makes his movies.
So the obvious question when we relate this back to comics, and such collaborations as Lee/Kirby's Fantastic Four, Miller/Mazzuchelli's Daredevil, and Moore/Gibbon's Watchmen, is, of course: Who is the auteur?
In the conventional cinematic version of the argument, you'd have to say that the artist ("because the visual, the image, will always predominate") is the auteur, and in fact, in fannish opinion (if not more mainstream reporting), fairly or not, Kirby and Ditko tend to get the lions' share of credit for their collaborations with Stan Lee. (There is no room to get into the complicated arguments surrounding those books right now, but they have been well rehearsed by many other writers, online and off.) The decision gets much trickier when considering the Frank Miller and Alan Moore books, though in these particular cases, it somehow feels right to nominate the writers as the "auteurs". (Anyone disagree? And does it even tell us anything useful either way?)
But who is the auteur in most modern superhero comics? Is it Grant Morrison or Frank Quitely? Brian Michael Bendis or Michael Deodato? (Or are the real auteurs Time Warner and the Disney Corporation?)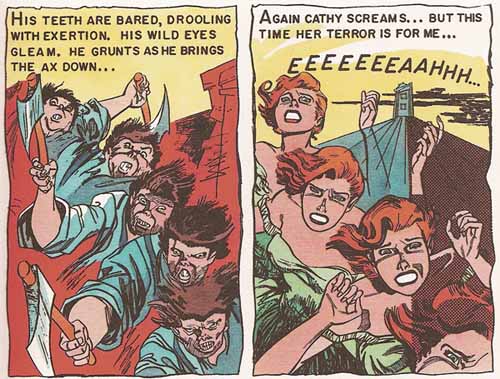 In regard to the particularly tricky case of the Harvey Kurtzman EC collaborations, we have somewhat relevant testimony from the great auteur Carl Barks himself, as seen in a letter he wrote to the fanzine Squa Tront. It appeared in issue seven of that publication.
I've been reading and re-reading the interview you sent me [Talk with B. Krigstein and A talk with H. Kurtzman]. Also have exhumed several old Playboys and studied "Annie Fanny." It was a pleasure to read about these men who have been swingers win a wide variety of comics and slicks.

Krigstein's comments about space problems in comics were right on the nail. I'm sure the stories he wished to expand from five pages to twelve would have been much more readable done his way. Kurtzman's problems as a writer and editor were well presented. He would have definite ideas about how his situations should be drawn, and would inevitably clash with artists who saw otherwise. However, as one who did both writing and drawing, I am inclined to side with the artists. It is so easy for writers to fill panels with windy dialogue and descriptive boxes that the Krigsteins are left with no room in which to move their characters' elbows.

Carl Barks
Goleta, Calf.
So Barks sides with the artists, but does that mean that they are auteurs, or simply the underdogs?
Oh, and finally, I can't put my finger on it, but this has to be related to our topic somehow!
[Dobbs interview via, Barks letter via e-mail from Jeet Heer]
Labels: Auteur Theory, Carl Barks, comics vs. movies, Ivan Brunetti, Lem Dobbs, letters, Not Necessarily Deep Thoughts