Comics Comics
Comics Comics is a web and occasional print magazine devoted to comics.
It is edited by Tim Hodler, Dan Nadel and Frank Santoro.
Contributing writers include Jeet Heer, Dash Shaw and Jason Miles.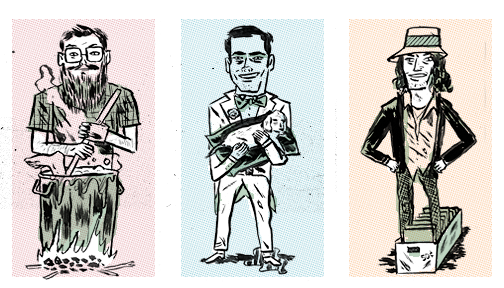 Tim Hodler
has contributed to publications including Bookforum, Details, New York, and Cold Heat.
Dan Nadel
is the proprietor of Picturebox, Inc. His books include Art Out of Time, Art in Time, Gary Panter and The Wilco Book.
Frank Santoro
is an artist and writer best known for Storeyville and Cold Heat.