Friday, February 25, 2011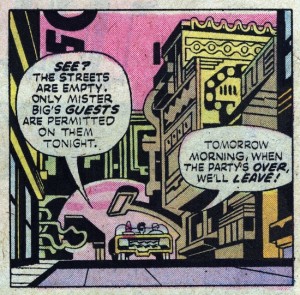 1. You've doubtless seen mention of this already, but on the off chance you've ignored the links, you should definitely make some time this week to check out HiLobrow.com's Kirb Your Enthusiasm, a series of posts by various writers deconstructing single panels from all stages of Jack Kirby's career. I haven't read a bad one yet, but special notice so far should go to Dan, Gary Panter, and Annie Nocenti.
2. The Onion's A.V. Club has revamped its regular "Comics Panel" feature.