Tuesday, July 20, 2010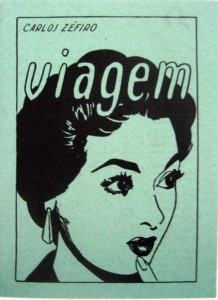 Every now and then I feel compelled to make sure you, the CC faithful, are aware of what's going on over at PictureBox. This is one of those times. You want fusion? Criticism? Porn? We have it all.
Dig this, and don't go crying to Santoro if you miss it all:
–Comics by Carlos Zefiro, a mid-century Brazilian cartoonist who makes Raymond Pettibon look like a wussy.
-Deeply underground material from the 1970s, like Book of Dreams by John Thompson (signed with drawings!) and Inner City Romance by Guy Colwell.
-Evidence of a burgeoning obsession with Italian comics maestro Magnus, in the form of a jaw dropping retrospective book and a very cool edition of Necron.
–Graphic novels from the golden 80s.
-And of course, a gorgeous silkscreen and flocked print by Sir Tim Hensley and a new Jimmy Corrigan story by Chris Ware.
It's like our very own Comic-Con! But less crowded and more fun. Don't forget our comic strip, True Chubbo, multiple blogs, and the enchanting "Daily Yokoyama".
Now back to your regularly scheduled reading.