Thursday, April 1, 2010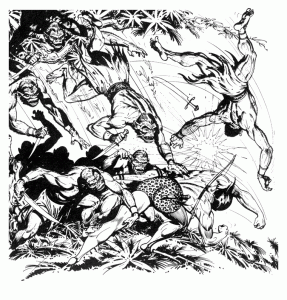 The nonexistence of such a work is abominable. Death cannot be an obstacle. Hogarth's illustrated edition of Benjamin's Illuminations is the book for which we wait.
—China Miéville, in response to an enlightening (if typically prolix), 1984 but new-to-me essay by Burne Hogarth, on Tarzan and the modern age. I endorse Miéville's suggestion.