Thursday, December 2, 2010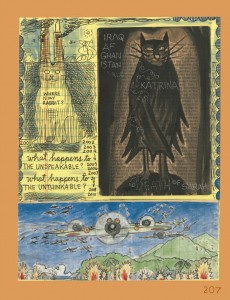 And Barry said things like this:
I stumbled on these magazines called Grade Teacher, which were sent to grade-school teachers every month, and I have a pile of them from the late twenties to the sixties. They have stuff like "Fun Things to Draw" or "Let's Do Our Bulletin Board." But the big ad sponsorship is from coal companies and asbestos companies: "Free giant charts for your class about how wonderful coal is!" The weirdest things are the art projects with asbestos powder, like "Lets make beads and make necklaces and wear them." I am not joking.
You can read more of the interview here.