Wednesday, October 27, 2010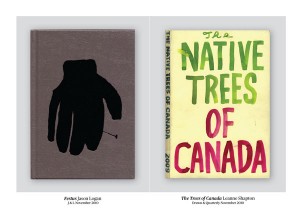 Jason Logan and Leanne Shapton are two of the most interesting visual artists around. They both have new books out and are holding a joint book launch in Toronto on Saturday. I've pasted information about the event below and would encourage anyone in the Toronto area to go to this event:
A government pamphlet re-imagined as a volume of iconic paintings, a book of dusty, smoking frontiersmen — and a secondhand bookshop dedicated to uncommon interests.