Tuesday, December 21, 2010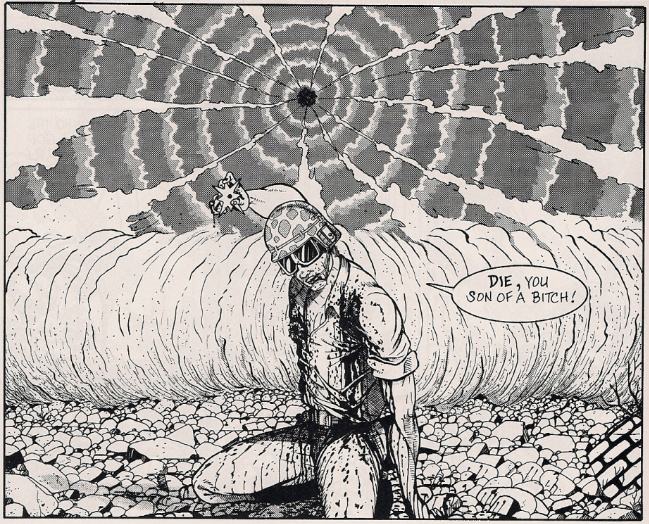 Hard as it is to believe, the above image is not intended to depict my mental state in attempting to finish another post on comics I found at the recent Brooklyn Comics and Graphics Festival. However, there is some connection: the horror and action comic evocations visible at the show — your Closed Caption Comics #9 and The Incredible Fantastic Adventures of Maureen Dowd — put me in mind to revisit independent one-person genre comic efforts of years ago.
Immediately, signs presented themselves. No more than one day later did I come across Chaingang #2, a Northstar-published Rex Miller adaptation pencilled by brothers Joe & Tim Vigil. Then I found out on good internet authority that the latter Vigil planned to revive his notorious signature series Faust with writer David Quinn in 2011 for a pair of last-ever issues. Yet I found my thoughts returning to Joe Vigil, who'd been active with his younger sibling since at least their early xerox efforts in 1983. I thought and thought, and then I thought of Dog.