Monday, August 9, 2010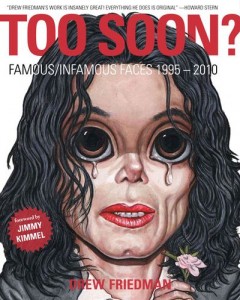 …or, if you want, wait until a safe and appropriate time, but definitely read this amazing career-spanning interview with Drew Friedman. Subjects include Albert Brooks, Groucho Marx, Will Eisner, MAD magazine, Mark Newgarden, Woody Allen, and David Levine, among others.
UPDATE: Now available in audio form!