Tuesday, October 19, 2010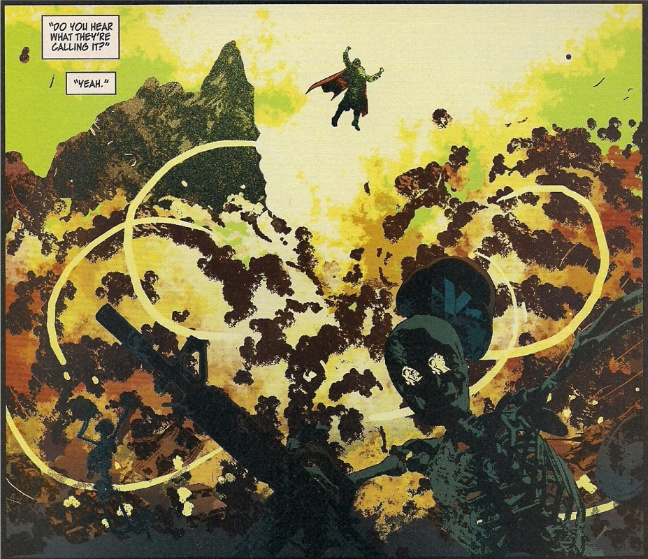 This scene comes courtesy of WildStorm-affiliated colorist Jonny Rench, who died this past weekend at the age of 28. I recalled him easily from the work pictured above, the 2007-08 miniseries The Programme, written by Peter Milligan and drawn by C.P. Smith. I can best describe Smith's art as 'heavy realism' in the shadowed, deliberately posed manner of Jae Lee, whose own work typically divines much impact from its interaction with colors by José Villarrubia or June Chung; Rench colored Smith on the first five of twelve issues. In keeping with the broadly satirical nature of Milligan's drug-kissed scenario — seeing literal Russian superpowers rise up to gift an uncertain terrorism-era America with the certainty of national competition — Rench blasts most all displays of superhuman force with garish, fuzzy, sickly colors. Otherwise, Smith's photo-still figures are bathed in one or more hue.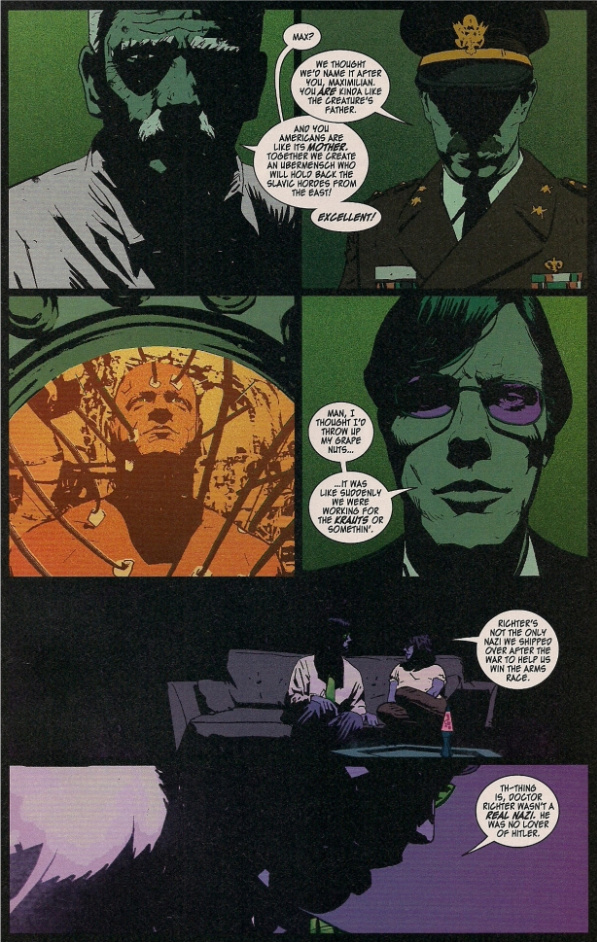 It's one of the more peculiar-looking longform series to see release from DC/Marvel in a while, enough so to wedge the visual team's names in my memory. And it's unfortunate my recall should be sparked again by such sad news, but there you go.
Onto the upcoming works: