Reproductive Strategies
Thursday, October 28, 2010
This month has seen the publication of two anthologies of pre-Code horror comics. One was put out by Abrams, a prestigious art-book house of long standing, and the other was published by a small comics publisher named after the result of mashing together the words "Fantasy" "Fantastic" and "Graphics." Covering similar territory, both books include several of the same stories, but follow very different presentation strategies—and possibly not the strategies you would expect, at least not based on the previous information.
Last night, it was clear to me which book's visual aesthetic was preferable, and the contest wasn't even close. This morning, I am not quite so sure that the matter is a simple matter of right and wrong. But, using images from Basil Wolverton's classic story "Nightmare World", why don't I let you decide? Which do you think is a better way to publish a comic story more than a half-century old? This?: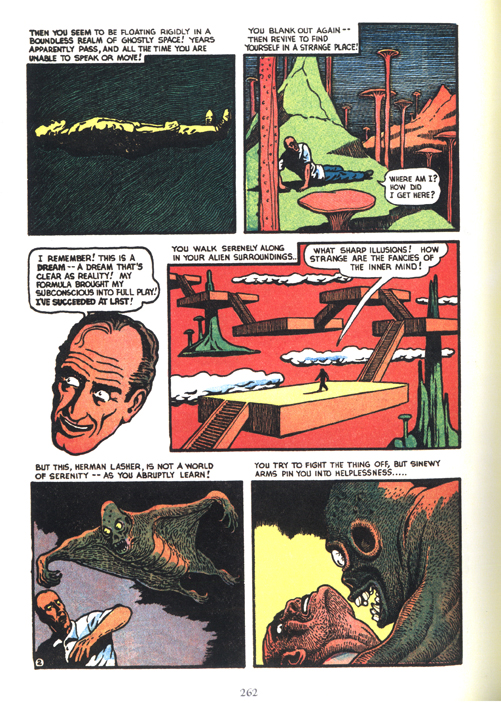 Or this?: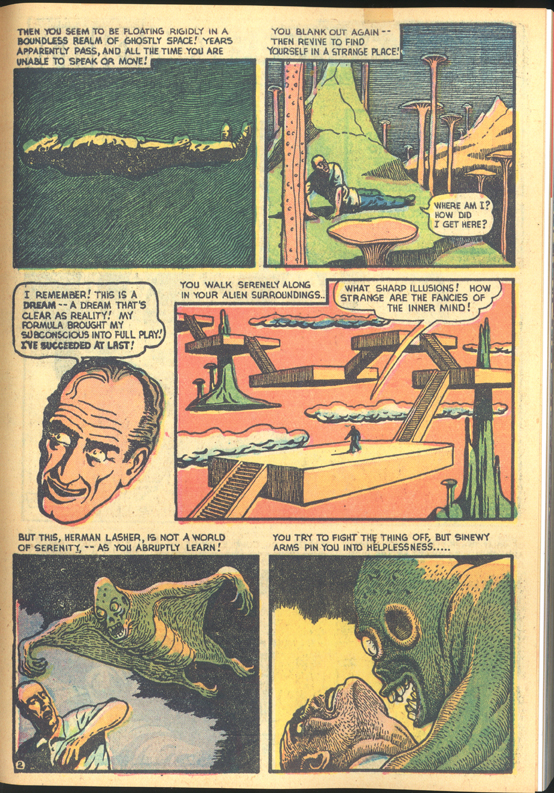 One is certainly a lot easier to read than the other, but by upping the contrast, you also lose some of the drawing's detail. (See the hatching in the top left panel, for example.)
Another page to help us: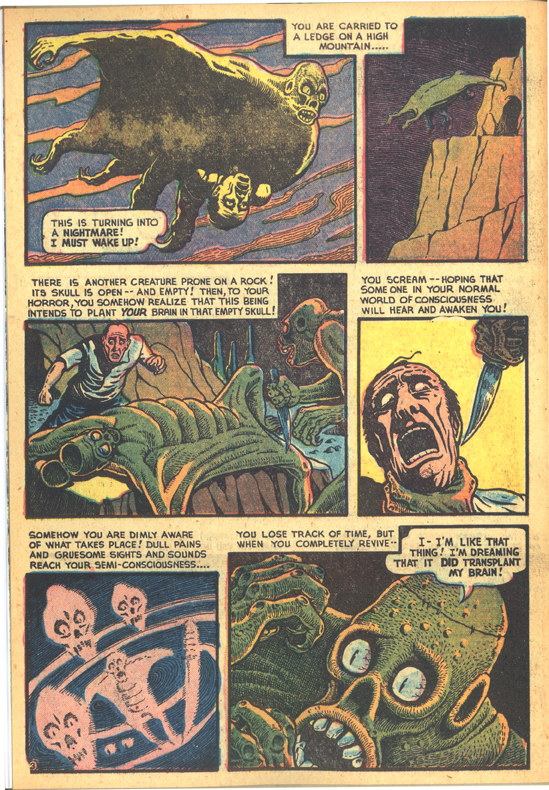 And again: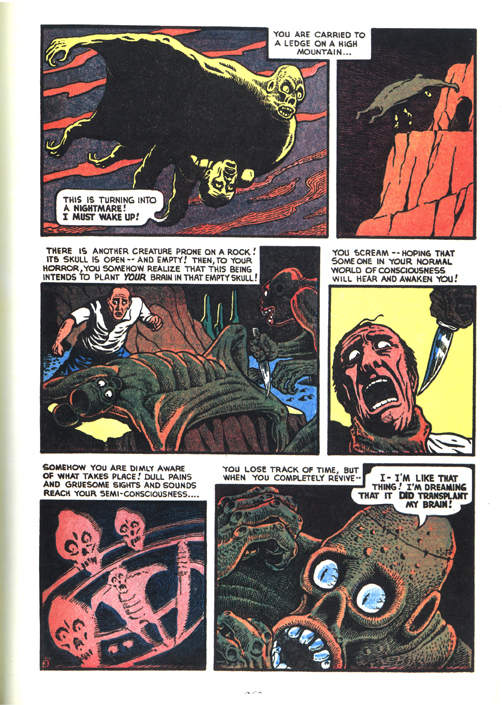 So which is better, the method that presents the comic as a comic, a physical object in close to its original context (though apparently enlarged), with clearly visible tape marks and yellowing paper, or the method that cleans up the original art so that it appears almost as if published today?
Incidentally, the reason I haven't told you which pages come from which book is because I am curious to see how you will react without already knowing.
(By the way, just for those of you considering which book to buy, the text in a collection like this matters, too, at least to some of us, and in that regard Greg Sadowski's work is preferable by a wide margin. Then again The Horror! comes with a pretty interesting DVD.)
Labels: Basil Wolverton, reprints, reproduction