Edward Tufte's Presenting Data and Information Seminar
Sunday, March 21, 2010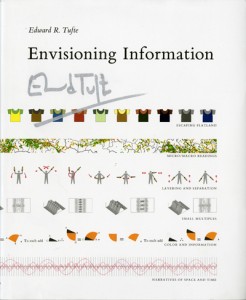 I went to the March 18 Edward Tufte seminar on "Presenting Data and Information" in New York. He tours around doing these one-day courses occasionally.  This latest tour continues into Pittsburgh (April 9) and Arlington, VA (April 12,13, and 14.)
Edward Tufte wrote and self-published four ridiculously beautiful books on information design: The Visual Display of Quantitative Information (the first and probably most famous one), Visual Explanations, Envisioning Information, and Beautiful Evidence. He's also a sculptor and does a million other things. He was recently appointed by Obama to the American Recovery and Reinvestment Act's Recovery Independent Advisory Panel and he spoke at the seminar about working on the design for the forthcoming website where you can see how the Recovery Act is using its funds.
What does this have to do with cartooning? Well, his books are primarily about presenting visual evidence as truthfully and clearly as possible. He told me that his two latest books, Envisioning Information and Beautiful Evidence, are the most relevant to cartoonists. Besides that, if you're just into incredible books or self-publishing they're definitely worth looking into.  He writes in the introduction to Beautiful Evidence:
My books are self-exemplifying: the objects themselves embody the ideas written about. This has come about, in part, because my work is blessedly free of clients, patronage, or employers.
At the seminar they give you a box with all four of his books and a pamphlet about his sculpture works. I don't know who the majority of the people there were, but I suspect they were mostly business people who have to give a lot of presentations. There was a lot of talk (and jokes) about PowerPoint, which Tufte hates and said should be used only as a projector. But I got a lot out of it.
Here were some of the repeating themes: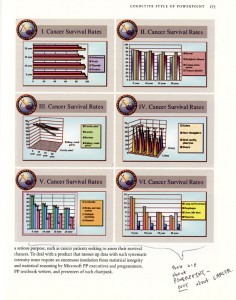 Prespecifying a mode is a trap. Use whatever it takes. A lot of the examples in Tufte's books use different modes- arrows, graphs, charts, whatever, to communicate what it needs to communicate. Don't pick the data display mode in advance. If you decide HOW you're going to display something before WHAT you need to display accurately, it (obviously) causes problems. You have the content first and then you think: what's the best way to display/explain the content? Answer: Whatever it takes. 
The content doesn't care what the mode is. The evidence doesn't care. The mind doesn't care. The goal should be to maximize content and minimize format. There shouldn't be any puzzling about the form. It shouldn't be about the form. He said something like (I'm paraphrasing from memory) "It's unsettling that saying 'content is king' today is an insight."
Clutter and confusion is a problem with the design, not a problem with the information. He talked a lot about this map of Napoleon's Russian campaign of 1812. This displays so much different information accurately and clearly. You can do a lot.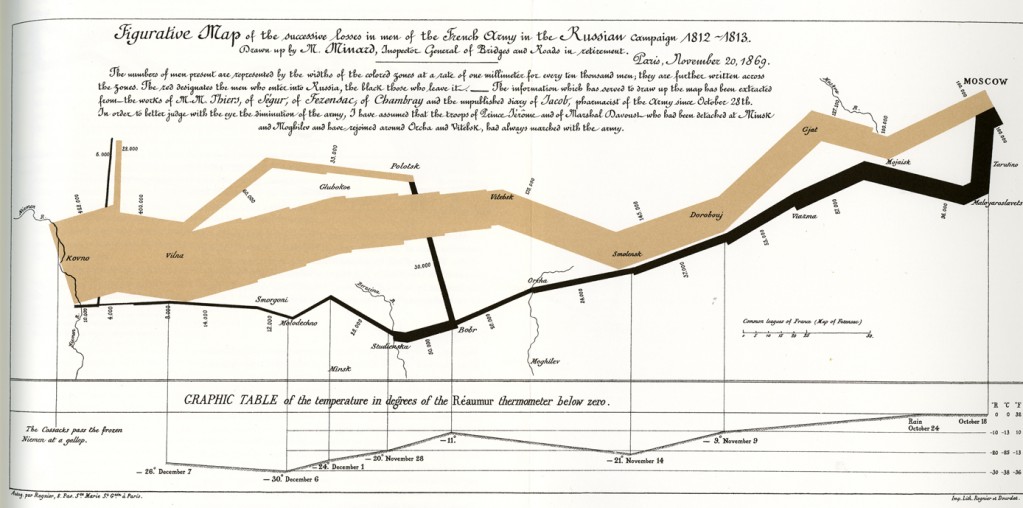 What is the strongest visual activity? Is it an accident, or is it content? Oftentimes people put boxes around things in charts, and that activates the space around the boxes, and so the strongest visual activity is what? Competing boxes. Just get rid of the boxes and let the words float. It's not about boxes.
If you think too much about your audience, you'll usually end up underestimating them. Have people suddenly gotten stupid looking at your work? Think about how successfully people sort through a million things (he gave examples like Google News, or the New York Times sports page) every day.
He also talked a lot about older books- like ninth century manuscripts, Durer, Galileo- and how words and images were more integrated before the printing presses divided the systems used to print text and pictures. He compared this to computer programs that divide tasks (like, you go to Word to write and Paint to draw- and compile everything together later if you can figure it out) instead of an ideal program where you could create something and all of the options were integrated. He showed this page by Galileo explaining how the rings of Saturn look: (how he just drew in the middle of the text to explain the rings- "whatever it takes")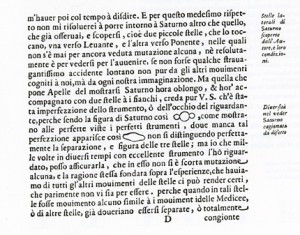 Galileo made engravings of the moon because the other option (woodcuts) would draw too much attention to the form- rather than the information (woodcuts have a distinctive look that draws attention to itself-it looks woodcut-y.) Also he'd place the moon images on facing pages of a book so that they can easily be compared, rather than on a page-turn which requires memory and is "temporal" (like film, or slides.) Print allows information to be adjacent in space and is of a higher resolution than slides or a computer screen.
Comics, to me, is a lot more than just information presentation. Sometimes a cartoonist is expressing confusion itself, or a mood or atmosphere- things that aren't supposed to be entirely clear. Or maybe it isn't clear to the cartoonist and they're thinking about something on the page, recording contradictory thoughts. Anyway, I enjoyed the whole presentation.
To tie this into Comics Comics a bit more, here's a predecessor to Frank's tree sketch, by Ad Reinhardt in 1946- reprinted by Tufte in Beautiful Evidence– which is a reaction to a 1936 MoMA graph called "Cubism and Abstract Art" by Alfred H. Barr Jr.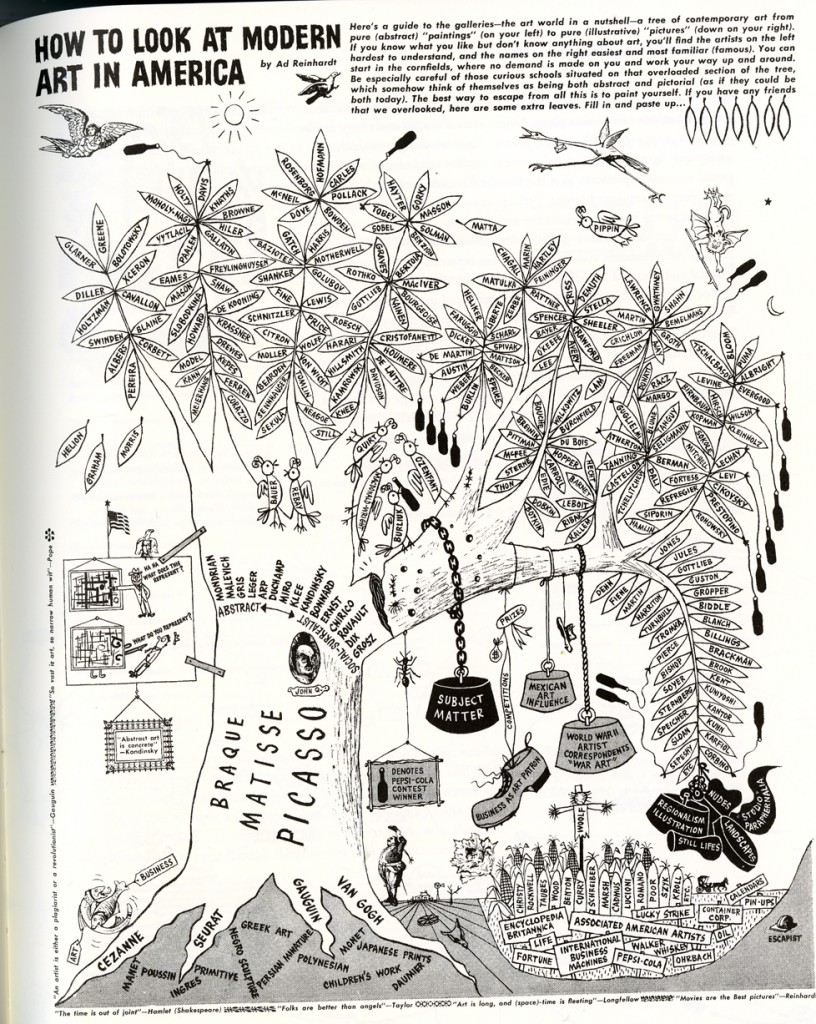 Labels: Edward Tufte, graphic design