Tezuka's Secrets of Creation
Wednesday, November 24, 2010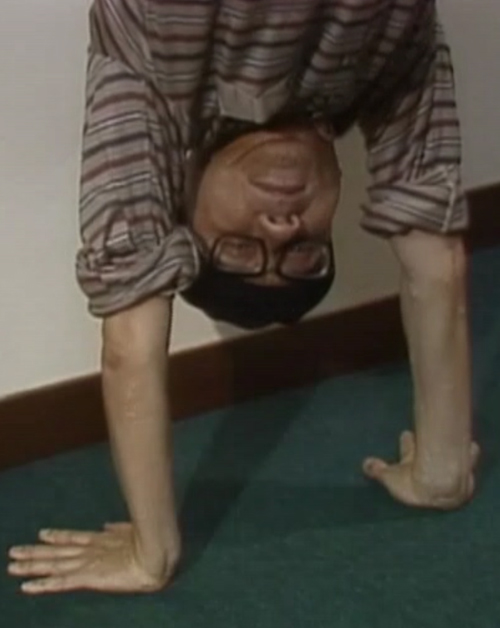 Helen McCarthy's book The Art of Osamu Tezuka: God of Manga (Abrams) comes packaged with the NHK TV documentary Secrets of Creation shot in 1985, four years before Tezuka's death. It's one of the best cartoonist documentaries I've ever seen.
Most of it takes place in Tezuka's "secret room," an apartment behind a door with no name plate, where he does all of his comics drawing. Nobody except his wife is allowed past the hallway. His manager's role is to bring three meals and a newspaper every day. The NHK reporters install a Big Brother-like camera system to record Tezuka working in his little, cubicle-like space. It looks like he hasn't moved in yet, but he's been drawing there for years. We watch him yawn, scratch his elbow, erase pencil marks, watch television, put on a record, nap on the floor, stretch, stand on his head and draw twenty pages a day. The NHK reporter narrates all of this with lines like "he moves his pencil with incredible speed" and "alone in his secret room, he draws each page through his own pain and forbearance" and "the Manga God is also a human being."
It's incredible—possibly the best documentation of the hard work of cartooning. It doesn't hurt that Tezuka is very likely the hardest working cartoonist of all time. We see him draw two pages in the car on the way to an airport and three pages on the plane ride. He travels to an animation festival in Hiroshima and has to alternate between drawing comics pages in his hotel room and the party downstairs: Draw two pages in his room, go across the hall to fax them to Tokyo, then downstairs to party a bit and then back up to his room, repeat. He turns to the camera and says "It's a miserable life."
Of course, Tezuka had assistants, but the truth is, as the documentary shows, he really did draw a lot. It's not like he just penciled the pages and handed them to his staff. He agonizes over his drawings. He's an artist, not a factory-runner. He tells the reporters that as he's gotten older it's harder for him to draw circles. "This is a dilemma." Many of his characters, like Astro Boy, are designed on circle shapes. We see him draw a word balloon shape with his crow quill pen—his assistants don't even do that! The reporters explain that Tezuka draws all of the character movements and expressions. Obviously, he wants to be in control of the psychology of the character performances. Maybe only the backgrounds for the comics are finished by his assistants from pencil guides that he draws. He blocks in shapes of the different marks, hatching shapes, and the assistants execute that and he approves it.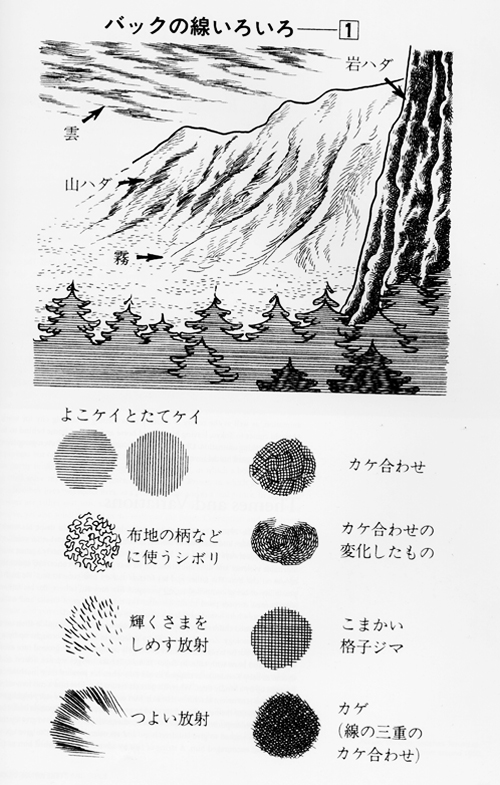 But for a famously "humanist" artist, he runs one hell of a sweatshop! One staff member can't remember how many nights he's been sleeping at the office. It's not like what I think of as the American animation production idea of casting artists like casting actors. You expect and want the individual artists to bring their own sensibilities to the cartoon. You see that methodology in everything from Disney to Ralph Bakshi. From this doc, it seems like Tezuka sees the animation more like his comics- all drawn like his drawings. The assistants are there to draw in his style and produce a Tezuka effort, not a team effort.
I don't exactly know what created this super-human drive, but I have a little theory: Fred Patten, (a close friend of Tezuka's) in his book Watching Anime, Reading Manga says that Tezuka was really into Floyd Gottfredson. Those Mickey Mouse comics, to my eyes, look the most Tezuka-like of anything pre-Tezuka. I brought this up with Gary Groth, who's publishing the forthcoming Gottfredson Mouse book, and he said "yeah, it's sorta like proto-manga." Maybe when Tezuka saw those comics they were credited to Disney and he thought Disney actually drew everything the way that he'd (later) draw everything. And so he created that path in his mind, and then only later found out that Disney runs a completely different operation. That's just my little theory of a contributing factor. Obviously, it'd take more than that misunderstanding.
This documentary really shows the fantastic complexity of Tezuka's character—something that's present in the writing on him, but hard to imagine in words. It's different to see actual video footage of him driving everyone around him crazy. One editor hilariously explains that, due to the stress of the job, "lots of editors suffer from hemorrhoids." Tezuka's constantly racing against deadlines. He sees his wife and home only sixty days out of a year. I want to go back in time and talk to him: "Hey, listen: you don't have to do Unico and these thirty other things. Finish Phoenix. Spend some time with your lady." But it's strange and I've thought about him a lot since seeing this DVD earlier this year. While manga is a huge business, one that he basically created, he wasn't doing it for the money. I've read everywhere that he was a terrible business person. He did nothing but lose money on animation for years and years. He'd get paid from some comics and blow it all off on personal projects like his experimental cartoons (Memory, below) and his experimental film company Mushi Productions went bankrupt. When thirty (!!) debt collectors came to his house, Tezuka told them to wait outside while he finished drawing a comic page! What a story! I love it!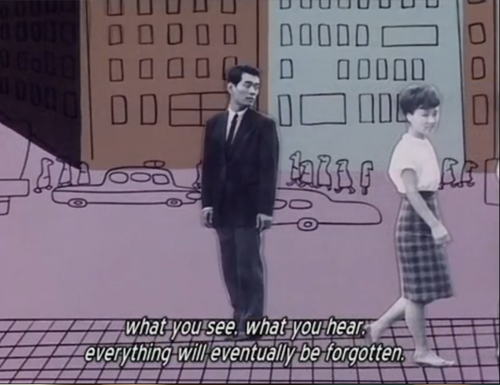 You can see that Tezuka's exorcising his demons on the page. He can't bear to look at drawings from his "dismal, dark period." He tells the reporters about consciously trying to change his drawings, to draw more realistically, and how the readers are always confused by the changes. On his cartooning life, he says "you'd have to be stupid to do this." Like many cartoonists, it appears very connected to his childhood. His mother made him flipbooks in the margins of his comics. He collected and drew insects, which now populate many of his comics. He is a super-human idea-generating machine. He says it takes him ten minutes to come up with a good idea. He explains that many of his ideas come from combining disparate elements. Adolf came from combining Hitler with Richard Sorge, he says. Ideas being born from a mating of disparate sources, sort of a fusion way of looking at things, is also what a large part of what Steven Johnson's recent book Where Good Ideas Come From: The Natural History of Innovation is about. Tezuka credits Rakugo traditional Japanese comedy, which he says often "brings three random concepts together." Anyway, in one part of the doc, when he finishes a story, he looks genuinely happy, giddy, grinning and hopping up and down, until he realizes he has to draw 32 pages of a different story by tomorrow morning.
This documentary is an insane, fascinating portrait. Of course, it's sad too, knowing that his death came so shortly after it was filmed. The doc will haunt you for a long time. Everyone interested in comics should see it.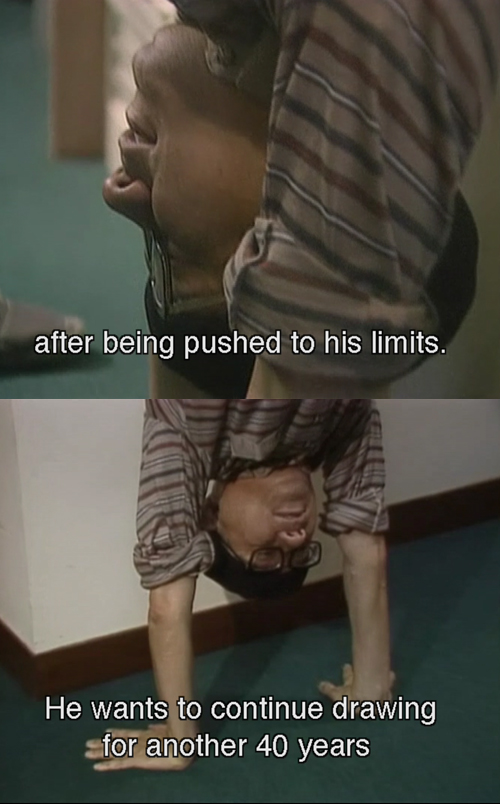 Labels: Documentaries, Osamu Tezuka