ramblin rose ramblin rose
Saturday, September 27, 2008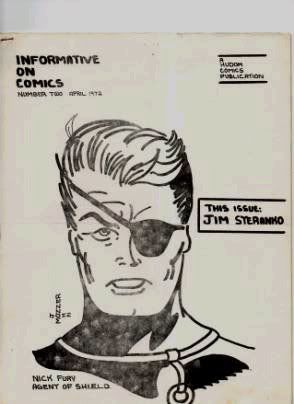 ramblin rose ramblin rose I got a ha..ah..ah…ahhh…..
If you don't know that song, then I'm sorry, you have to stop reading right now. You can't sit at this lunch table.
Had a meeting with Big T — Tim Hodler, editor in chief of Comics Comics — and we batted around some format ideas for Comics Comics.
See, the problem with the giant newspaper is that stores HATE carrying it, shelving it, dealing with it. The other problem is that the readers LOVE the format. Everyone loves it. Except the stores. And, even though I'm the first to say "fuck that, we're gonna do it our way" — it's tough because we can't "penetrate" certain stores, certain awesome COMICS stores that may like what we have to say about Ogden Whitney or Wacky Packs.
So, I thought I'd spit the bit and ask our rabid online following what they think. My thoughts are that we could continue to do newsprint "specials" –sort of like one-offs that would focus on a particular artist (and also similar to other 16 page Picturebox newsprint editions) and then we could try a new format that has a "spine" as they say, meaning that we could "penetrate" these book stores, comics stores that continually tell us how much they hate the format of the newspaper.
My problem with making a more book store friendly edition of Comics Comics is simply my fear that it will sort of take away from the down home comics fandom feel of the publication. I really like that we offer an alternative to more "professional" mags about comics BUT –the very stores, fans, that may really like our mag might not ever see it simply because it's a newspaper.
Anyone?
Labels: Comics Comics, format fever