BITTER FRUIT
Saturday, August 7, 2010
I've always been attracted to genre comic-book characters from (or descended from) pulp magazines. These characters and their stories, imagery, and cult seem to have their own point of reference, their own pool of collective unconscious, their own roster of archetypes separate from the majority of popular entertainment.
Pulp's well known characters include Doc Savage, the Spider, and my favorite, the Shadow, an ink splotch of a character, an icon made of three or four distinct visual features: a large black hat, a Cyrano de Bergerac-esque nose, and guns.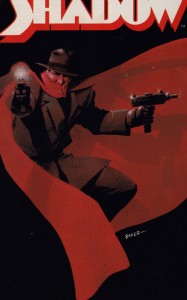 Over the years since the character's inception, the Shadow has rapidly lurched in and out of the public's trash consciousness, I think due in large part to the Shadow (aka Lamont Cranston) being a real son of a bitch, a bastard of character difficult to identify with. I've often thought that if Lamont Cranston's crime fighting motives were as empathetic as Bruce Wayne's call to the Bat Signal then the Shadow's presence in our daily genre lives would be more consistent.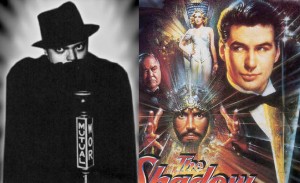 I'm a fan of the many different takes on the Shadow, visual or otherwise, but I think my favorite is by Andy Helfer and Kyle Baker, in particular their six-issue story Seven Deadly Finns. Helfer and Baker understand the dark comedy of The Shadow. They recognize the ridiculous and frightening visual conflict of a large nose emerging from a large black shape accompanied by twin explosions and a rain of bullets. To think of this as the last image you encounter before death is absurd but not necessarily inappropriate.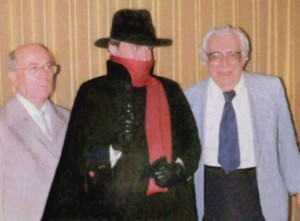 Helfer more than recognizes the Shadow's war on crime as fucked and thankfully writes it as fucked. Helfer's Shadow is a scumbag and a warlord blackmailing people into helping him with his murdering. Not what you'd call an immediately recognizable character readers can relate to and certainly not a "hero." Fact is, the Shadow is not much of a character at all but more of an idea. So it's interesting that over the course of Seven Deadly Finns, Helfer and Baker's Shadow becomes more likable and more bloodstained as a result of his fucked perspective. Here's an effective, surprising human scene between the Shadow and his secretary: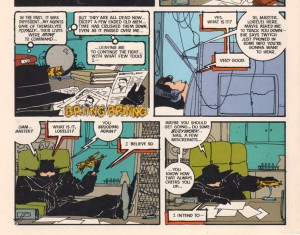 It's story moments like these alongside something more appropriately familiar, such as this…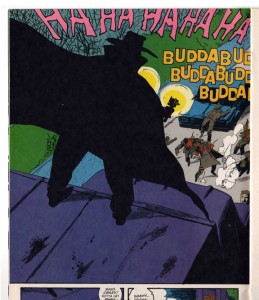 … that elevates Helfer's writing above the genre comic-book din. There's no easy moralizing in Helfer's The Shadow. There's isn't any justified vigilantism and there aren't any dignified victim's and thank god the "bad guys" are bad guys (no wuvable Tony Soprano's here). The reader's empathy is left to crawl alongside the Shadow's captive helpers and the kaleidoscope of their thoughts and emotions as they willingly or unwillingly murder. The Shadow's world is a fishbowl of shared schizophrenia. It's fucked and it's funny, which is perhaps the cause of the Shadow's laughter…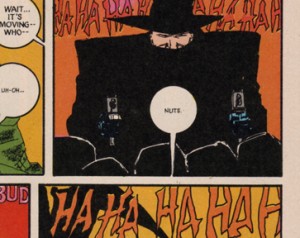 Kyle Baker's restless and versatile cartooning is a perfect match to Helfer's writing. Baker easily delivers the Shadow's malformed pulp mass…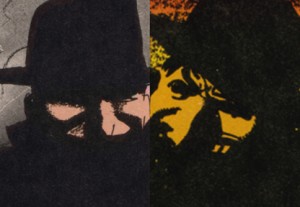 …as well as the Shadow as deadpan comedian: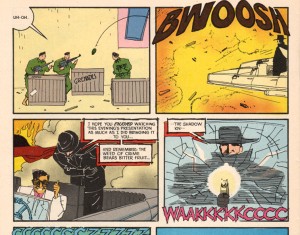 Next to Special Forces, Baker's work on The Shadow is my favorite of his interesting and varied career and I don't think it's a stretch to say that due to the consistency of awesome figure work, thinking as drawing, smart panel composition and panel layout—his panels stick to a grid established during the golden age of comics yet expand and retract with the action and emotion of the scene—make his Shadow the mountain top of his career. I'm currently obsessed with this panel: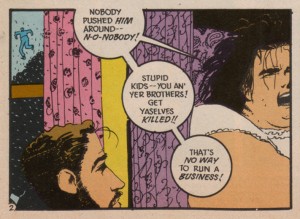 This panel is an inventory. Its composition is beholden to information. Baker throws out standard, representational composition and charts the panel to read. The fact that this panel also looks pretty, for genre comics, would normally be a bonus but because Baker is a cartoonist rather then an illustrator, it's cartooning we get: a visual service to function storytelling.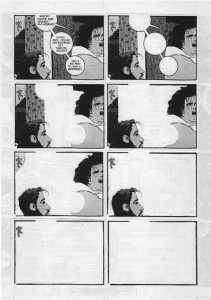 The Shadow nose!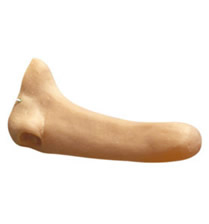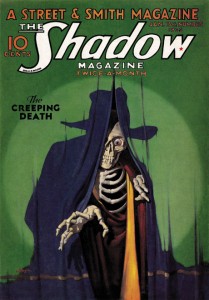 Labels: Andrew Helfer, Kyle Baker, pulp, The Shadow